"Oriental Expression Awards" is an Institution that aims to organize International Dance Competitions, in order to promote not only the traditional and modern dance styles, but also to award those who are striving for the better dance evolution.
The President of the Committee is Mrs. Anna Dimitratou.  The Jugdes Panel has many members to ensure the fairness and impartiality of the Competition and is consist of internationally recognized dancers, teachers and choreographers.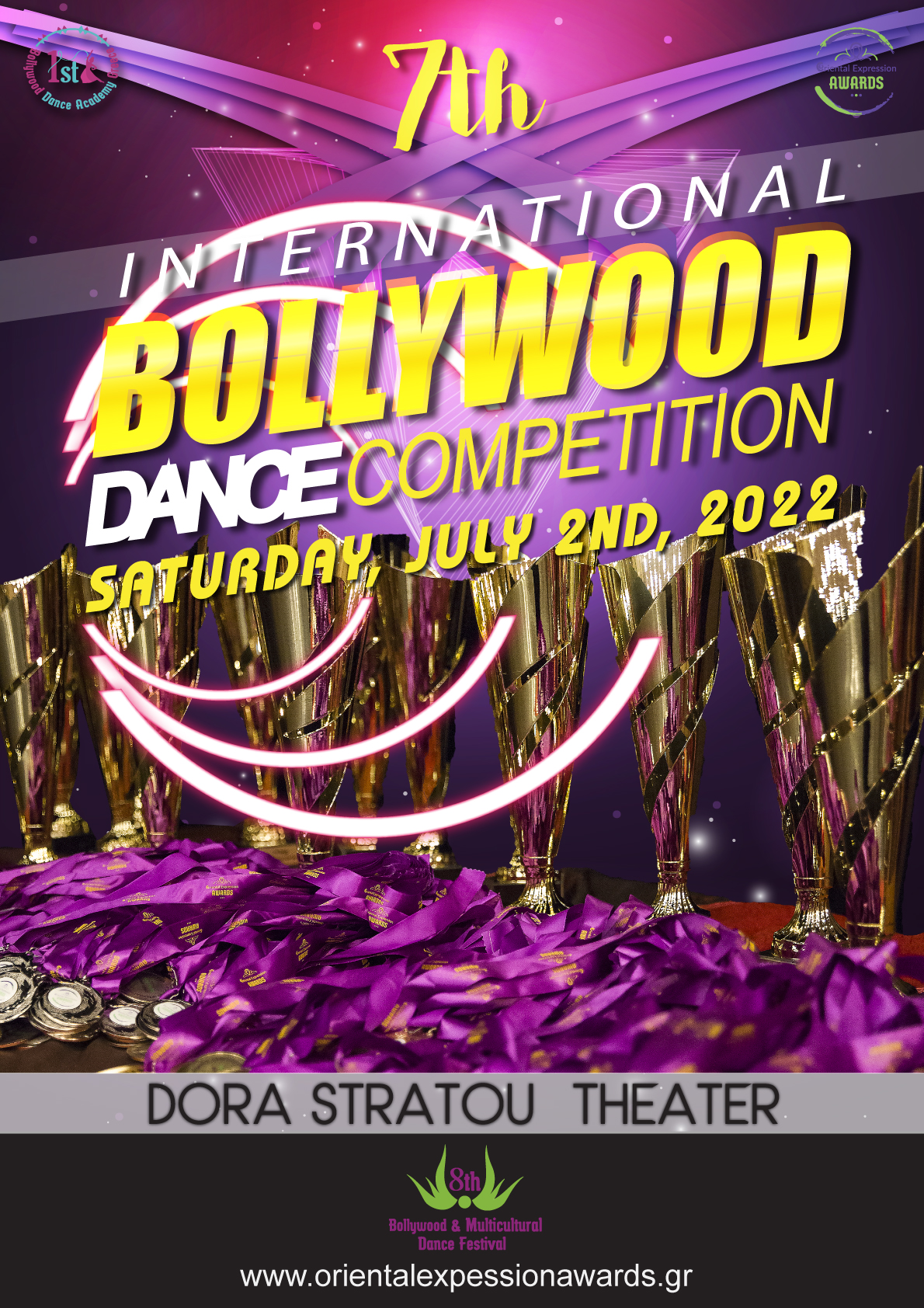 7th International Bollywood Dance Competition
Saturday, 2nd July 2022
Dora Stratou Theatre
"Oriental Expression Awards" organizes the 7th International Bollywood Dance Competition. This competition will take place in the "8th Bollywood and Multicultural Dance Festival", which will be held in Athens on July 1st – 3, 2022. The Competition is open to Dancers of all levels (Beginners, Advanced and Professional) from Greece and Abroad. Ms. Anna Dimitratou is the President of the Committee, alongside with internationally acclaimed teachers and dancers.  
Participations are accepted ONLY via email (info@orientalexpression.gr) until Sunday 5th June 2022. 
More info about categories, cost and terms of participation can be found here.