"Oriental Expression Awards" is an Institution that aims to organize International Dance Competitions, in order to promote not only the traditional and modern dance styles, but also to award those who are striving for the better dance evolution.
The President of the Committee is Mrs. Anna Dimitratou. The Jugdes Panel has many members to ensure the fairness and impartiality of the Competition and is consist of internationally recognized dancers, teachers and choreographers.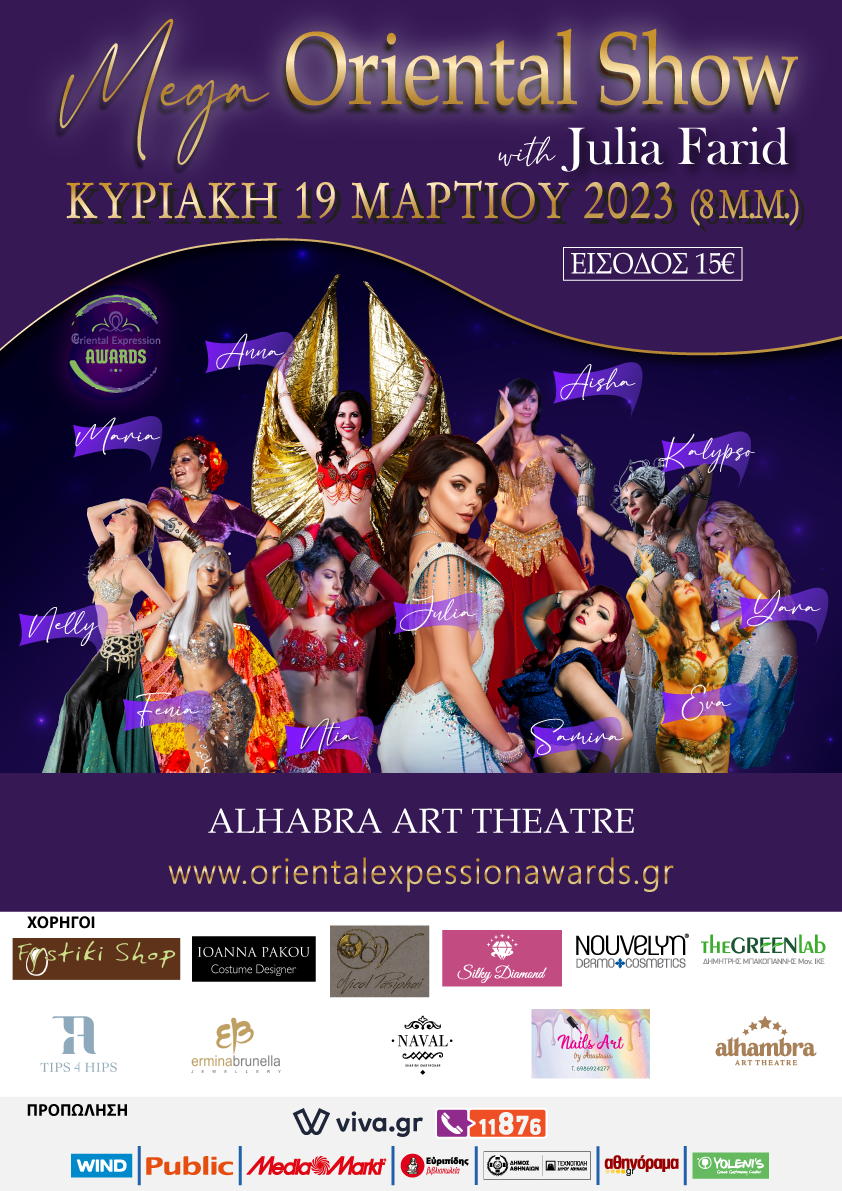 Mega Oriental Show
With the amazing JULIA FARID and many famous dancers and choreographers
Sunday 19 MARCH 2023, at 8 p.m., at "Alhabra Art Theatre", a special Mega Oriental Show will take place, where the Athenian public will have the opportunity to enjoy on stage the famous JULIA FARID.